OVW Premium Cellar Club

Fabulous Finds Club

Signature Club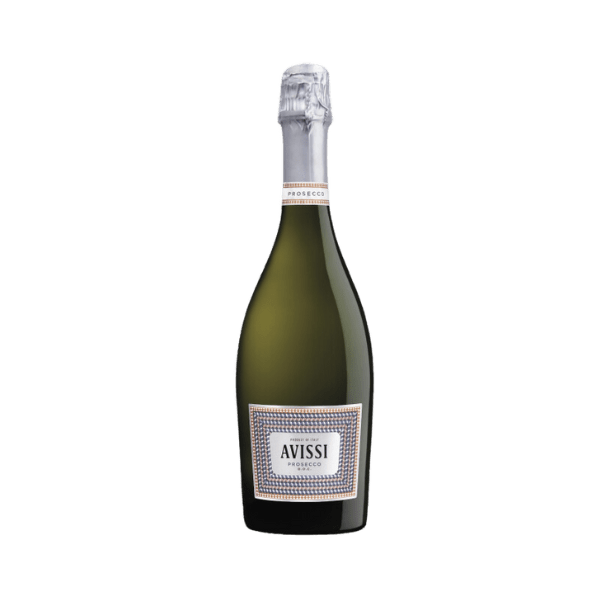 This is a modern story. Centuries in the making.
A scenic village in northern Italy has seen Prosecco flourish for hundreds of years. Avissi is a celebration of all things traditional—made new again. A tip of the hat to everything we adore about this corner of the world: the vines, the architecture, the style.
WINEMAKER NOTES:
Prosecco isn't a trend. It's tradition and heritage and history. Yet it's entirely of the moment. That's what makes it so alluring. At the center of it all is a lovely grape called Glera—you'll know it as Prosecco; they're one and the same—and an equally lovely village in the Veneto region of northeast Italy called, you guessed it, Prosecco. Italy's answer to sparkling wine actually gets its name from this village, thought to be the home of our celebrated grape for centuries. Glera thrives in the vineyards that dot the stunning hillsides and sweeping valleys of picturesque Veneto. A warm, temperate climate, matched by coveted soils of limestone, clay and marine sandstone, creates the signature fresh fruit and floral notes we love in the glass. And because Prosecco is made in the Charmat method, it has a lighter style and more delicate bubbles than its French counterpart. We're particular when it comes to how our Prosecco is made. The grapes for Avissi are selected from small parcels of Glera vines grown throughout the Prosecco DOC. Vineyard blocks are faithfully tended by growers whose families have farmed here for generations. Avissi is crafted in small batches using concrete fermentation tanks, elevating the quality of the wine. You'll taste the nuance in the glass.
TASTING NOTES:
Avissi Prosecco is clean and bright, a crisp sparkler with soft, elegant bubbles that flutter in the glass, giving a lovely effervescence to each sip. A beautiful balance of heady floral notes and luscious fruit makes it imminently approachable. That's why we love it with take-out after work or all dressed up on a Saturday night. Or, somewhere in between on Sunday. (Hello, brunch.)
VARIETALS:
100% Glera
APPELLATION:
Prosecco DOC, Veneto, Italy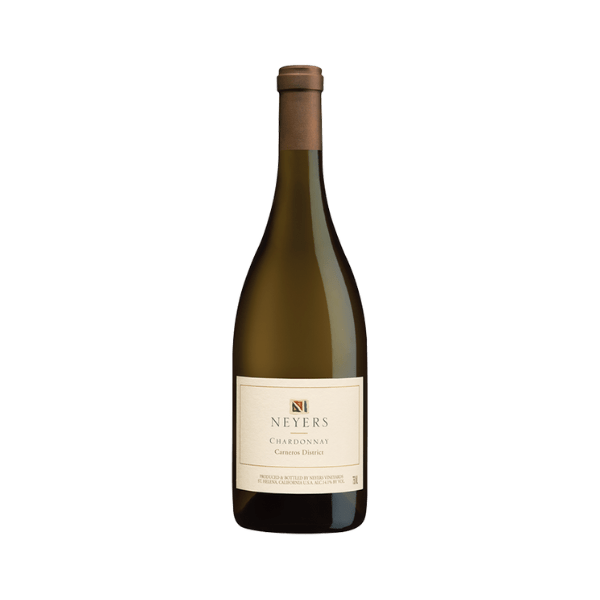 Bruce & Barbara were college sweethearts at the university of Delaware. Bruce's brief stint in the Army brought them to San Francisco in 1970 where they soon became a part of the exciting Bay Area food & wine scene. They moved up to Napa Valley and ultimately purchased the Conn Valley Ranch in 1984 and in 1992 Neyers Vineyards was born.
A Commitment To Excellence. Influenced by French wine producers.  Neyers wines, though grown in California, are greatly influenced by old world philosophies and techniques. Neyers Vineyards sits in the heart of the Napa Valley but Bruce's experience with Berkeley based French wine importer Kermit Lynch has had an undeniable influence on our wines. Many of the French producers Bruce worked with farm organically, make their wines naturally without use of cultured yeast or laboratory designed malo-lactic starter, and bottle their wines without fining or filtration. We like the results and utilize many of their ideas.
The production of outstanding wine is invariably accompanied by some degree of risk, and with the help of many of our French colleagues, we've learned how to minimize that risk, and make it work to our advantage.
WINEMAKER NOTES:
The 2020 Chardonnay from Carneros came from a warm, early vintage. Yields averaged about three tons per acre, and the wine is characterized by its combination of fresh, natural acidity, low alcohol, and a bright, complex finish. It's difficult to imagine any food that won't be improved by a glass of it, but the winemaker finds it especially enjoyable with whole roasted, lemon-stuffed chicken.
TASTING NOTES:
The aromas are immediately attractive with a lemon/lime zest quality and the flavors beckon you in with their softness and intrigue. It's medium-to full-bodied with bright acidity, spiced apple flavors, and a subtle toasty component.
VARIETALS:
Chardonnay
APPELLATION:
Carneros District, California, USA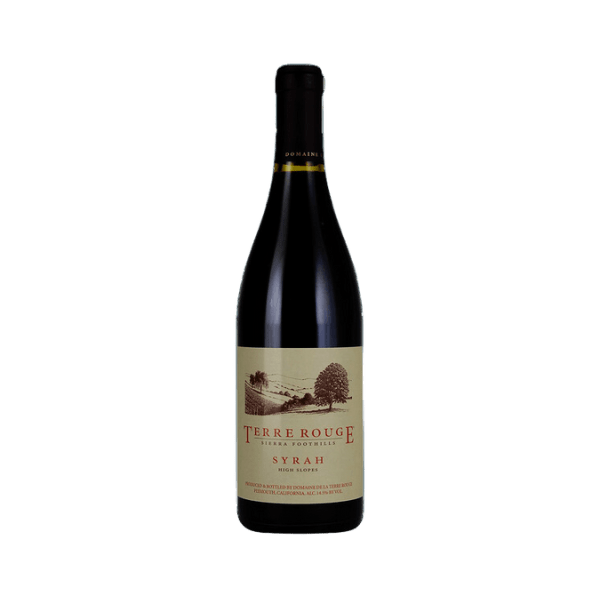 WINEMAKER NOTES: This limited production wine is 100% Syrah from the Sentinel Oak Vineyard in the Shenandoah Valley, California AVA in the Sierra Foothills.  The oldest section was planted in 1983 and is called the "Pyramid Block".  We have garnered great praise for our wines from this exceptional south-facing, granite-laden site.  Like its Syrah counterparts in the Northern Rhône, it shows superb depth, concentration, complex aromas, and the proven potential for great longevity. This is always one of our most powerful Syrah's, as it has great structure, and definite age worthiness. It has macerated for two weeks in an open-top fermenter with punch-downs two to three times a day. Aged for 23 months in 100% French oak (33% new François Frères) and lightly egg-white fined prior to being bottled unfiltered. TASTING NOTES: The wine is dark in color with a dense, deep-concentrated layered fruit aromas that are incredibly spicy. In the mouth you'll find incredibly concentrated framboise flavors, smoky wood tones, and fine tannins. Meaty. VARIETALS: Syrah APPELLATION: Sentinel Oak Vineyard, Pyramid Block, California Shenandoah Valley AVA, Sierra Foothills, California, USA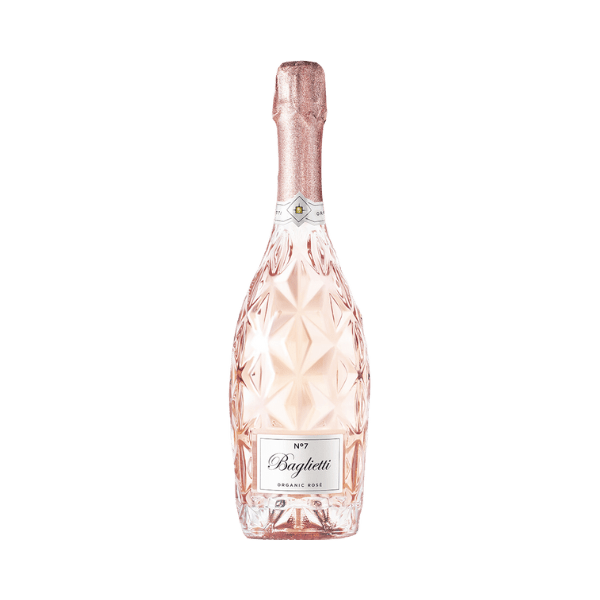 Quality is important. Taste is everything. And the professionalism and know-how that comes from a prestigious yet modern vineyard is absolute key.
Baglietti is about one thing and one thing only. Baglietti is about the feeling in your gut, the sound in your ears, the sensation of a cold glass on your dry lips. The tray with glasses. The feeling when everything stops for a second. Regardless of setting, city or occasion. The magic moment when you open the bottle. The invisible yet clear line between ordinary and extraordinary. The promise of something else.
Let's live in the moment. If just for a moment. What you see is what you get.
To Now!
Marco Baglietti worked in the hills surrounding Veneto for 45 years. In many ways he embodied the proffessional know-how we strive for at Baglietti. Our name is a tribute to Marco's legacy.
WINEMAKER NOTES:
Baglietti No.7 is completely organic from start to finish. We only use grapes from the Piave area, which is Baglietti's most qualitative area in Prosecco. The perfect serving temperature is 6-8°C.
TASTING NOTES:
Baglietti Rosé Extra Dry No.7 is an ecological spumante rosé with a rich scent from white peach, citrus and summer berries. The taste is elegant and dry with elements of raspberry, citrus and almond. A well-balanced acid combined with a dry finish gives the wine wonderful fullness.
VARIETALS:
Glera, Pinot Noir
APPELLATION:
Prosecco DOC, Veneto, Italy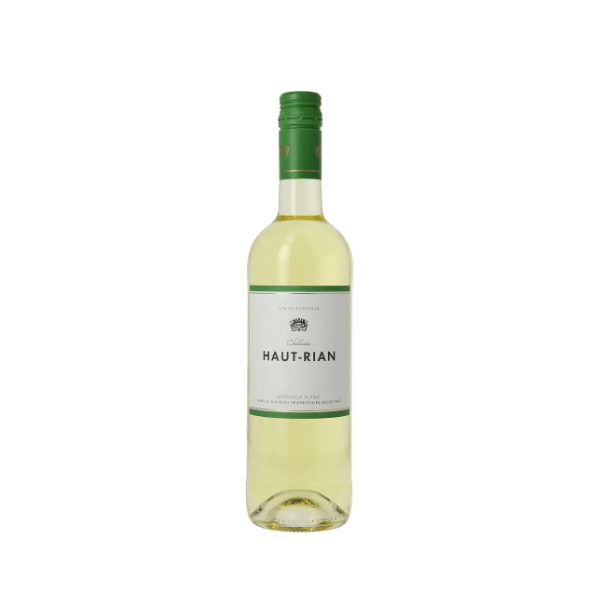 Château Haut-Rian is a beautiful family-owned 75 hectares vineyard at the heart of Cadillac Côtes de Bordeaux where my parents, Michel & Isabelle, decided to settle 30 years ago.
It is a thrilling adventure to craft wines that are a perfect reflection of our terroir.
– Pauline Lapierre Dietrich & Michel Dietrich
WINEMAKER NOTES:
Terroir: The vines are rooted in a clay-loam soil nestled into a hillside (60-102m above sea level) in the town of Soulignac, in the heart of the Entre-Deux-Mers.
Average Age of Vines: 35 years
Vinification: Fermented in stainless steel tanks and matured on lees for 4 months.
TASTING NOTES:
Château Haut Rian takes full advantage of old vine Semillon grapes and the limestone hillsides that surround the estate. Crisp and dry and always alive, it provides the perfect aperitif and pairs beautifully with shellfish and seafood.
VARIETALS:
60% Sémillon, 40% Sauvignon Blanc
APPELLATION:
Bordeaux Blanc AOC, Bordeaux, France
PRODUCTION:
6600 cases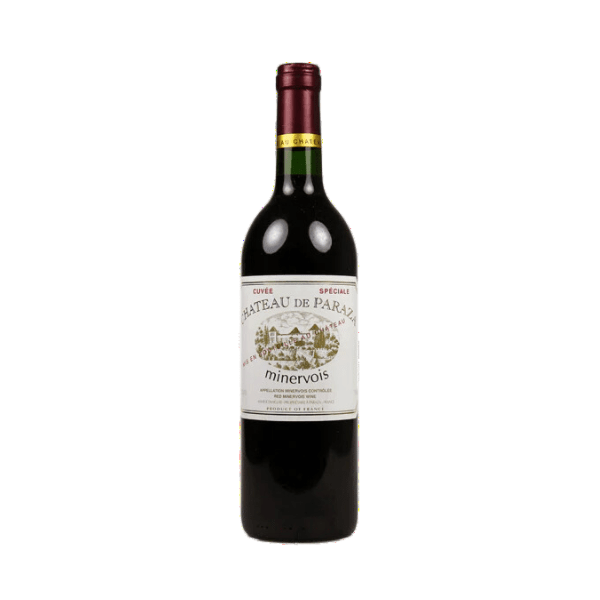 At Château de Paraza, we elaborate great wines with a lot of freshness, offering great aromatic richness and a balanced structure. The stamp of the winemaker is expressed in the focus on fruitiness and silky tannins.
'We can produce great wines only with good grapes'
WINEMAKER NOTES:
Fermentation is launched after a short maceration of each of the grape varieties; then vatting for 15 days accompanied by daily punching down or pumping over. Fermentation at controlled temperature between 26° and 30°. Final assembly after tasting. Keeping: 3 – 10 years
TASTING NOTES:
Brilliant ruby ​​color. Beautifully complex nose, scented with spices (nutmeg, cloves) Frank attack, round and supple mouth with aromas of black cherry and wild blackberries. Melted tannins support this harmonious whole then give way to a beautiful final freshness. A wine of pleasure, to share. To be considered with a soft cheese, veal Marengo or beef Strogonoff.
VARIETALS:
40% Syrah – 40% Grenache noir – 20% Mourvèdre
APPELLATION:
AOC Minervois, Languedoc-Roussillon, France