Address
3821 N 167th Ct
Suite 145
Omaha, NE 68116
Phone
Store Hours
Monday 11-6 pm
Tuesday 11-7 pm
Wednesday 11-7 pm
Thursday 11-7 pm
Friday 11-7 pm
Saturday 11-6 pm
Sunday Closed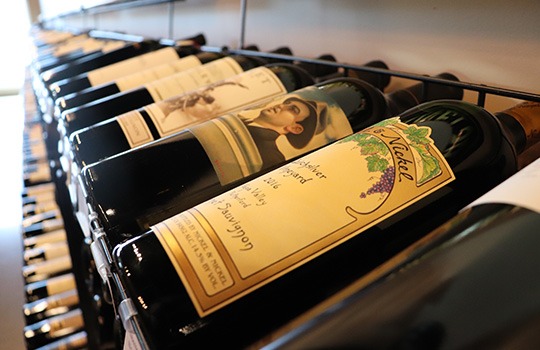 At OVW, we carry distinctive wines from all over the world and have an extensive collection of Napa Valley wines. We specialize in small-production, boutique wineries that devote their attention to the details and craft amazing wines that are a unique expression of their region, climate and vineyard. We procure these high-quality wines by working with an extensive network of distributor partners and wineries.
Our store boasts labels such as Plumpjack, Revana, Dom Perignon and Smith-Madrone. We also work with wineries in Napa to bring specially made wines to our store so that we can bring our customers incredible wine and at amazing value. We have wines in every price range and varietal so our customers can find something to meet their specific tastes and needs. We have everything from a $12 Italian Pinot Grigio to $300 bottle of Opus One Cabernet Sauvignon.
We pride ourselves in a top-notch spirits collection as well, carrying brands like Calumet, Barrell, Michter's, Lagavulin, Ardbeg, Bruichladdich, Patron and Clase Azul.
Our store also has a small event space with room for up to 25 people.
Call 402-301-3855 or email
customerservice@oldvinewineomaha.com to schedule your event.