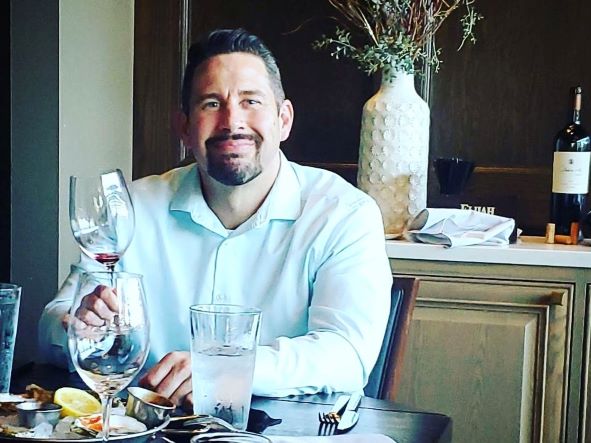 Rick Plambeck
Owner/Founder - Old Vine Wine & Spirits
Rick Plambeck is the owner/founder of Old Vine Wine & Spirits. Rick's primary responsibilities currently are purchasing and managing the day to day operations. The biggest task Rick has currently is the one that he feels really separates Old Vine Wine from the rest of the competition. He has the unique ability to work with wineries and his distributor partners to find unique, small production wines that traditionally would not offer their wine to the state of Nebraska due to low availability.
Certifications & Degrees
Associates of Arts – Communication
Bachelor of Arts – Facilities Management
WSET Level 2 – Wine & Spirits Education Trust
CRT Award T Certification – Consejo Regulador del Tequila
Shelly Cabrales
Store Manager
Shelly discovered the wine world in the summer of 2018 when she began working for Compass Wines in Anacortes, Washington. A natural curiosity led Shelly to ask a myriad of questions that customers also bring to the table. She brings knowledge of Washington and Oregon wines as well as a passion and fondness for Old World wines. As a former bartender, she's used to sizing up a variety of concerns and delivering the best product with a smile. In other words, her answers cut to the chase without spilling over with flowery language. This is a Midwestern gal without the hayseeds in her hair. She's excited to be working once again in her hometown of Omaha.
Shelly also has a deep passion for live music, singing karaoke, and spending quality time with friends and family as often as possible. She was recently engaged to her "favorite guy", Brian. Together, the two enjoy exploring the newest wine and food hotspots around town.
Certifications & Degrees
WSET Level 2 Wine – Wine & Spirits Education Trust                          Jan 2021
Bachelor of Science in Business Administration, Kaplan University Dec 2010
Associate of Applied Science in Accounting, Kaplan University        Jun 2008
Tabitha Hellbusch
Wine Sales Associate
Tabby has been in the service industry for 15 years. Her accomplishments include work as a surgical technician and 12 years in the restaurant industry. She has a passion for Italian wines in particular from working for Dario Schicke at Avoli Osteria. In her free time she loves spending time with her family and friends. She has a passion for quality food and wines. She loves trying new recipes while checking out local restaurants and coffee shops, camping, fishing, and church activities.